CPDLC Service from Si ATM Operational in Latvia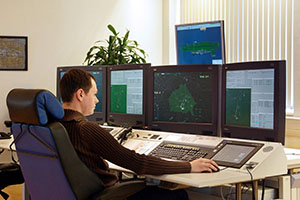 ATTRACC is an operational ATM (Air Traffic Management) system first delivered to Riga, Latvia by Si ATM twenty years ago. In order to keep up with evolving recommendations and regulations and to reflect the changing environment of ATM, it has been modernised several times since its launch.
One part of the process was implementing the CPDLC (Controller Pilot Data Link Communication) in 2015. This system was fully reflective of the EC regulations as well as the EUROCONTROL and ICAO specifications on data link services. Since then, the CPDLC system has been thoroughly tested and adapted to achieve pre-determined performance levels. Throughout this period, the ATM system and CPDLC integration had to be established and assessed because of the considerable upgrading.
The CPDLC service became operational in November 2019 and has been operating successfully for the Latvian air traffic service provider, Latvijas Gaisa Satiksme (LGS) with all data link services available including DLIC, ACM, ACL, AMC, DCL and DSC. The ongoing objective is to support LGS by monitoring performance levels and effectiveness of functionality and ensuring that all benefits expected of CPDLC are met.
Article Source: Si ATM