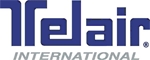 TELAIR International AB, situated in Lund/Sweden, provides a wide selection of cargo and baggage handling systems to facilitate loading of non-containerized cargo compartments, primarily on narrow body aircraft. This ranges from the unique Sliding Carpet concept to an extension onto belt loaders, improving the working conditions for cargo handlers and protecting cargo compartments, passenger baggage and cargo from damage. Telair International is a part of TransDigm Group Inc.

Nordic MRO is a leading independent one-stop-shop aircraft services provider, serving Global and European customers. United by the same mission, Nordic MRO is a result of a number of mergers between providers with a strategic fit. Decades of experience and our dedicated focus on our core business, traffic related aircraft services, enables us to optimize our customers' business by offering and delivering highly qualitative, reliable, flexible and efficient solutions. We are taking an active role in our customers' transformation journey. Nordic MRO is an EASA Part-145 and Part-M certified company.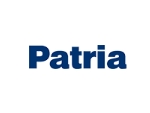 Helicopter Life Cycle support is our core business. Located at Stockholm-Arlanda International Airport, Patria Helicopters is an authorized Service Center for Bell, Agusta and Eurocopter. We take total technical responsibility for overhaul and maintenance of helicopters and modifications. High quality, short lead times and competitive prices are our trademarks.

Engine Services Partners Sweden AB is an EASA approved repair facility and a Honeywell Component Repair Station. We perform overhauls, repairs, tests and services on the following Helicopter and Aircraft turbine engines and accessories: • Rolls-Royce 250 (RR 250) engines and accessories • Honeywell GTCP85 series APU's and accessories • Rolls-Royce Gnome H1400-1 engines and accessories • Honeywell fuel components for the PW100 and PT6T engines

Cavotec is a global engineering group. We enable industry partners worldwide to operate more productively and more sustainably. We manufacture and deliver innovative system integration of power, fuel and air supply between fixed and mobile equipment in the airports, ports and maritime, mining and tunneling and general industry sectors.